01/26/2020 / By News Editors
---
In the latest example of MSM hackery, Bloomberg reporter Emma Kinery took it upon herself to fabricate a quote from Bernie Sanders (I-VA) to suggest that 2020 candidate Pete Buttigieg has a 'gay' problem.
(Article by Tyler Durden republished from ZeroHedge.com)
During an interview with New Hampshire Public Radio, Sanders was asked if gender is "still an obstacle for female politicians," to which he replied: "yes, but I think everybody has their own set of problems. I'm 78 years of age, that's a problem … If you're looking at Buttigieg, he's a young guy."
Except, Kinery – in a now-deleted tweet, quoted Sanders as saying:
"Buttigieg is young and Buttigieg is gay."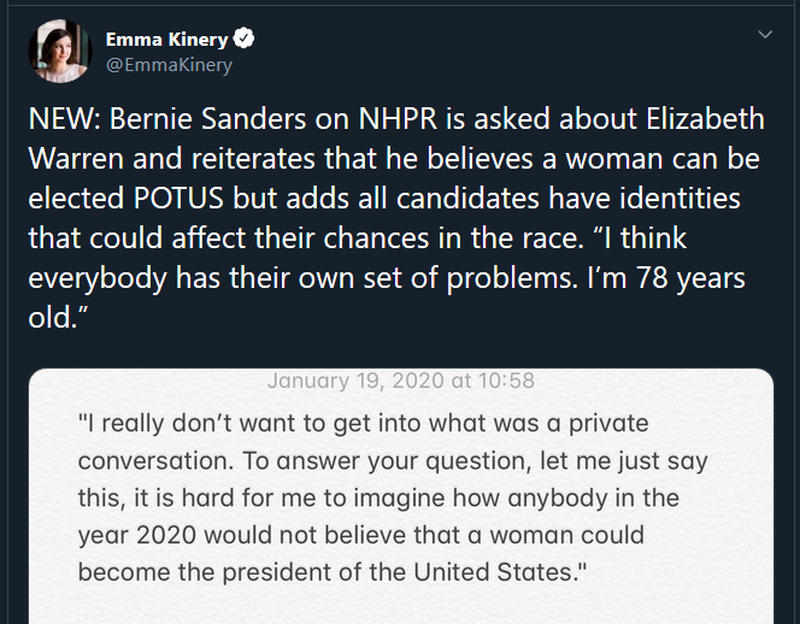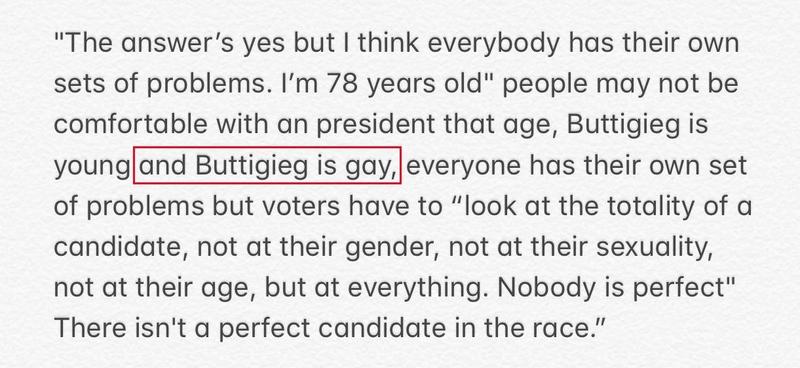 With no explanation or apology, Kinery deleted her tweet and re-tweeted a verbatim transcript:
Amazing!
Read more at: ZeroHedge.com and BernieSandersWatch.com.
Submit a correction >>