10/02/2020 / By News Editors
---
Within the same hour of news breaking late Thursday into early Friday morning that Trump and the First Lady are positive for coronavirus, The Washington Post tweeted, "Imagine what it will be like to never have to think about Trump again."
(Article by Tyler Durden republished from ZeroHedge.com)
The tweet via WaPo's official Twitter account may have been up for as much as an hour, but it's unclear how fast it was deleted, and garnered many angry responses as news of the diagnoses broke, before the Jeff Bezos-owned newspaper deleted it.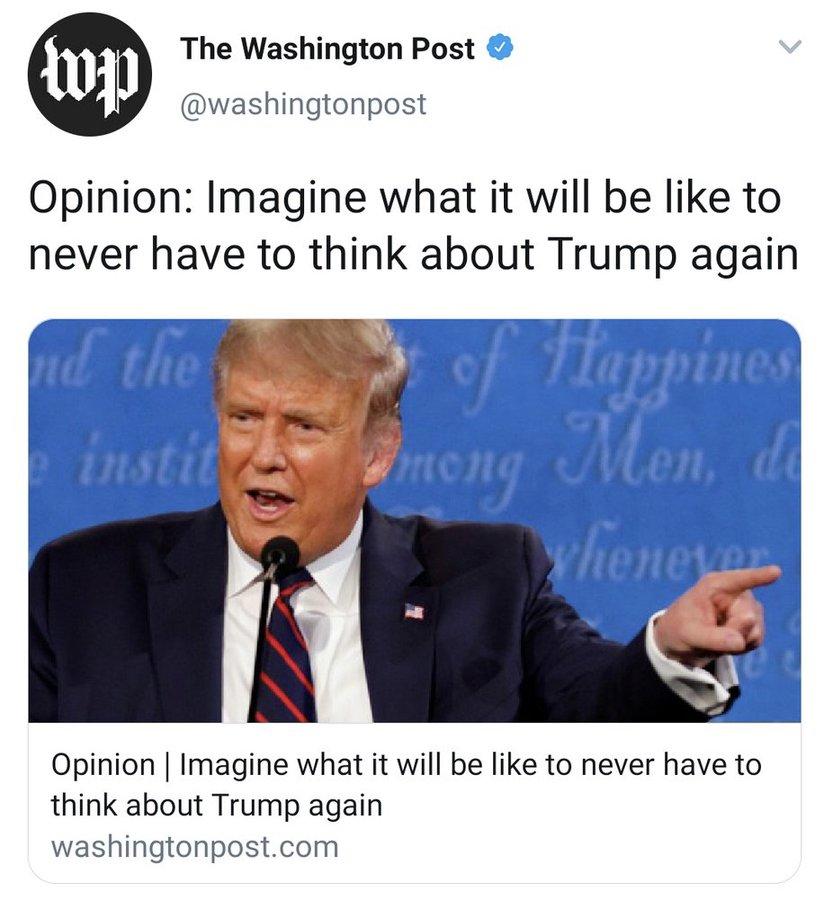 A subsequent "correction" and explanation of the now deleted tweet claimed the tweet had been written Thursday, before news of the positive COVID-19 test, and released through an automated program.
The Post admitted it was "tasteless" but stopped short of issuing any level of an apology.
"The Post has removed a tweet pictured below, which was written Thursday and released through an automated program, because the subsequent news of President Trump's infection rendered it tasteless," the follow-up statement said.
As we detailed earlier, it took a mere minutes following the announcement of the positive coronavirus test for self-styled "journalists" and "politicians" to tweet crude jokes, or even go so far as to claim they were praying for both the president and First Lady to succumb to their infections.
No doubt WaPo's theoretical "imagining" of "never" having to "think about Trump again" added official establishment media fuel to the fire.
The publication has still yet to apologize to President Trump and the First Lady, but we won't hold our breath for this to happen.
Read more at: ZeroHedge.com